GASCADE's Offshore Hydrogen Transport Infrastructure
"GASCADE will be one of the first companies to implement offshore hydrogen transport infrastructure."
The energy industry is undergoing a radical change. In addition to diversification from fossil energy sources, German and European energy policy is focusing on a rapid switch to climate-friendly energy sources. This energy must be transported to industry and consumers.
We have been transporting energy at the highest technical level for years. That's why the development and realization of hydrogen-related infrastructure projects is a logical, important, and a necessary step for us to make our contribution to the energy market of tomorrow.
Energy must be taken to where it is needed. It is therefore obvious that the transmission system operators with their interconnected pipeline networks can and must make a decisive contribution. GASCADE has many years of expertise in the construction and operation of large-scale gas transport infrastructure. We also see an opportunity to increasingly expand our know-how as a competent partner for energy infrastructure in a decarbonizing economy, so that we can then bring it back into projects.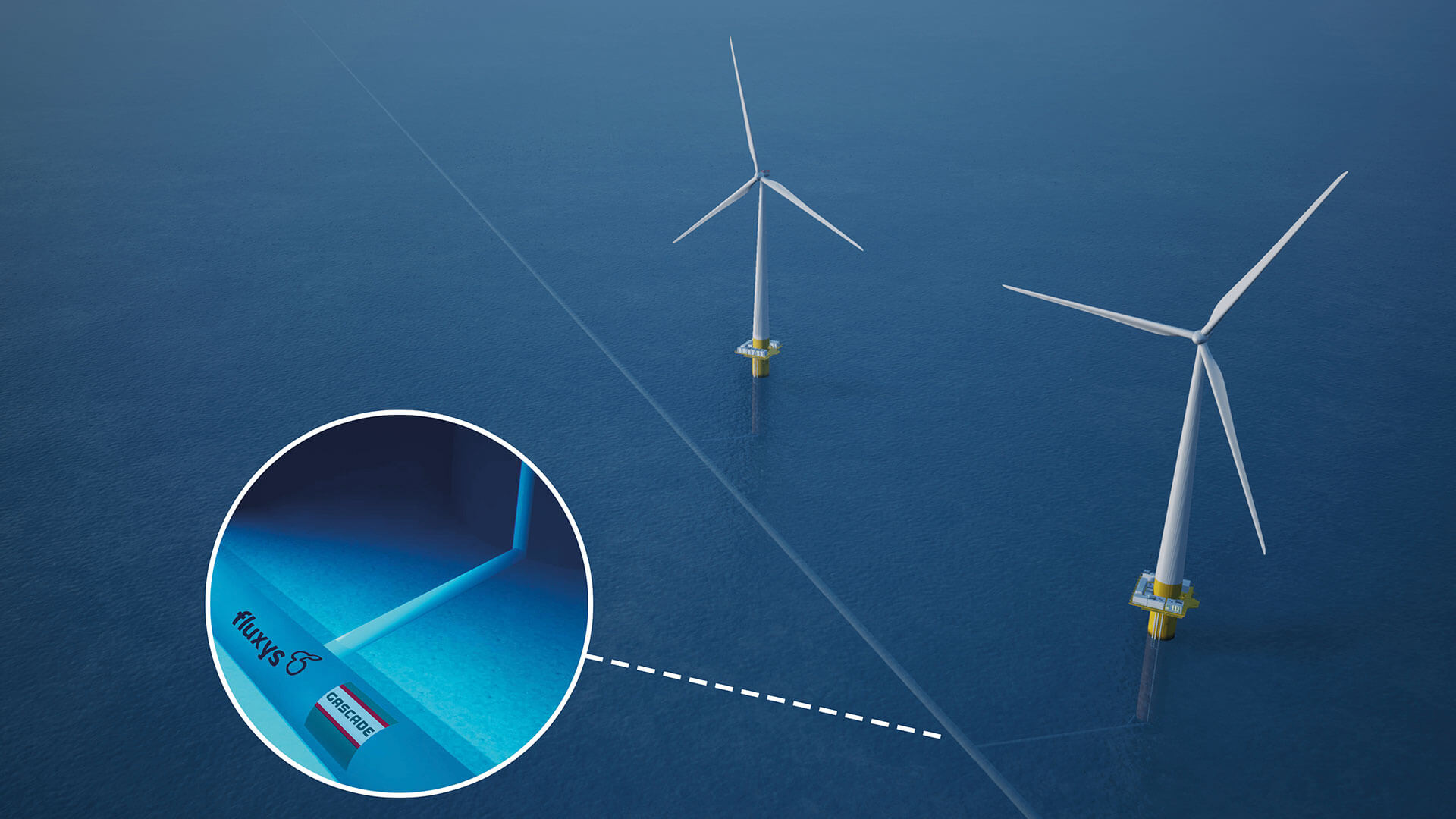 GASCADE is pursuing the goal of gearing its transmission network to the transport of hydrogen in the medium term – whether it is imports, hydrogen produced onshore or offshore. The offshore pipeline project for green hydrogen "AquaDuctus" in the North Sea represents one of the most promising and forward-looking projects (for more information visit www.gascade.de/en/hydrogen).
We are very optimistic. The project has the prospect of government funding and is characterized by its enormous scalability and potential to promote conversions of existing GASCADE natural gas pipelines. If everything goes according to plan, GASCADE will be one of the first companies to implement hydrogen infrastructure projects in Germany in three years, thus occupying a strategically important position in the future energy market.
GASCADE Gastransport GmbH independently operates a gas pipeline network throughout Germany. Based in Kassel, the company offers its customers state-of-the-art and competitive transport services for hydrogen and other gases in the heart of Europe via the company's own high-pressure pipeline network, which is around 3,200 kilometres long. GASCADE is pursuing the goal of converting its transmission network to the transport of hydrogen and is therefore active in several specific onshore and offshore hydrogen projects.