Sustainable Electrochemical Solutions for the Energy Transition
Industrie De Nora is an Italian multinational specialized in electrochemistry and sustainable technologies, playing a key role in the industrial green hydrogen production chain.
Leveraging 100 years of experience with electrodes and cells with global players on large scale projects worldwide, the company has a portfolio of products and systems to optimize the energy efficiency of key industrial electrochemical processes and a range of products and solutions for water treatment.
Globally, Industrie De Nora is the world's largest supplier of activated electrodes – serving a broad portfolio of customers operating in the fields of chlorine and caustic soda production, components for electronics, and non-ferrous metal refining. Thanks to its well-established electrochemical knowledge, proven manufacturing capability, and well-established supply chain, the company has developed and qualified a portfolio of electrodes, components, and systems for the production of green hydrogen, a critical element for the energy transition. For De Nora, the energy transition via green hydrogen is a natural evolution of its core electrode technology business.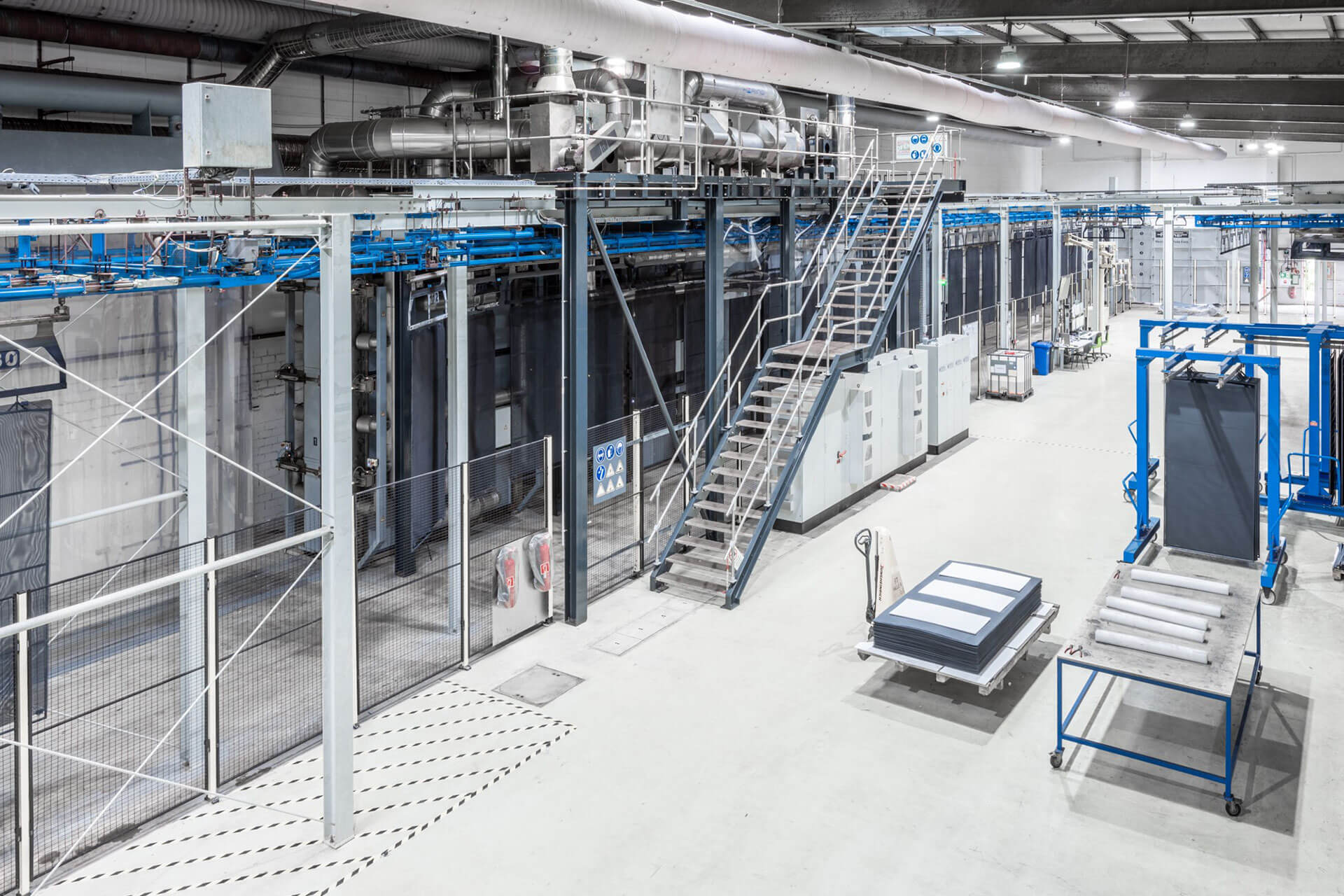 De Nora already has a manufacturing capacity for green hydrogen coatings of approximately 2 GW per year, which will be further increased in the coming years. The company holds a stake of about 34% in the thyssenkrupp Nucera joint venture, a world-leading engineering company in chlor-alkali, hydrochloric acid and water electrolysis plants. Within the framework of Important Projects of Common European Interest (IPCEI), De Nora has been selected to build up a Gigafactory for production of components and systems for water electrolysis and fuel cells.