Kaisersesch, a small town located in the state of Rhineland-Palatinate in the quaint south-west of Germany, will soon be a frontrunner in heating innovation: by 2023, the SmartQuart project will set up a complete hydrogen infrastructure – from renewable electricity generation to hydrogen-powered transport and Viessmann hydrogen heating.
How can hydrogen help us to decarbonise heating and generate benefits for people, the environment and the economy? Heating and cooling make up 75% of the carbon footprint of every citizen in Germany, and buildings account for 36% of total EU CO2 emissions. The majority of space heaters installed in European homes are old and inefficient (64% to be exact). And yet, yearly replacement rates for heat generators are stalling at below 4%. 
Hydrogen opens additional options – in tandem with large-scale electrification via heat pumps – to accelerate heating decarbonisation where 71% of installed space heaters in the EU are gas-based. The gas infrastructure is tailor-made for high seasonal variations in heating while peak demand in winter often coincides with low electricity generation from renewables. Using both green gases and electricity thus optimises infrastructure use and efficient planning of back-up energy generation.
Hydrogen reduces energy system costs. In addition, we can optimise the investment path for our future energy needs, reduce the risks of relying on a single source of energy as well as provide a choice of energy sources to consumers. Energy system studies conclude that a balanced energy mix is more cost-effective and in Germany alone, savings could amount to €11 billion euros every year up until 2050.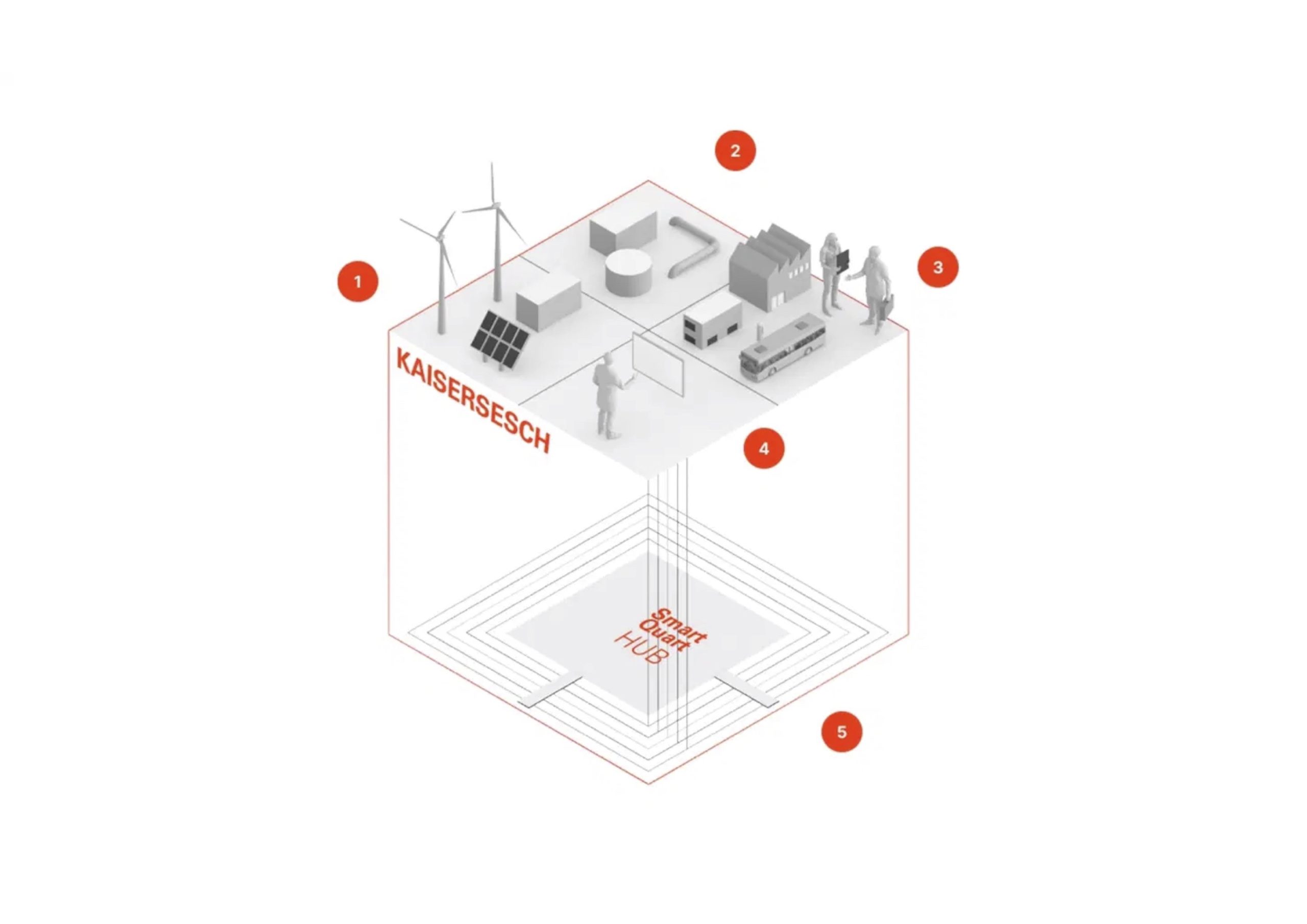 Hydrogen-readiness of heating systems is feasible at marginal costs. When hydrogen is blended directly into the gas distribution grids, connected households can automatically use the (bio)methane-hydrogen mix. In fact, today's heating installations can already run on 100% biomethane. For hydrogen blends: the existing, installed, heating equipment can already process hydrogen admixtures up to 10% right away, and new appliances can process up to 20%. For regions and localities that decide to switch to 100% hydrogen, heating systems can be upgraded at marginal costs – just like in the SmartQuart pilot in Kaisersesch.
Hydrogen increases options for home-owners to take an active part in the climate transition and lower their personal CO2 footprint. When combined with gradual renovations, it offers optimal investment pathways for individualized building decarbonisation. This flexibility is instrumental to ensure viable options for everyone – as buildings are as heterogeneous as the preferences and financial capabilities of their owners.
From today's perspective, the supply of gaseous fuels will probably be a mixture of (bio)methane, methane-hydrogen blends and pure hydrogen by 2050 – depending on the region, the available infrastructure and gas supply. Hydrogen-ready features of today's appliances offer flexibility and peace of mind for home-owners at low cost and without the risk of fossil fuel lock-in.